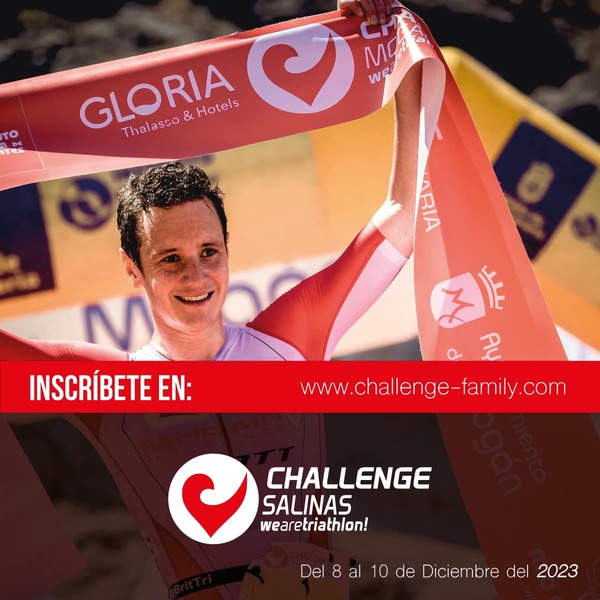 The tropical beaches of Ecuador are the location of Challenge Family's newest race with today's announcement of Challenge Salinas, set to take place on 10 December 2023.
Salinas is on the western-most tip of Ecuador and known for some of the best beaches in the country and the 113km middle distance course will take in the best of the region's ocean front while also making the most of the lively atmosphere of the popular resort town.
"Ecuador is a stunning country to visit, ranging from the Amazon jungle in the east to the Andean highlands to the iconic beaches on the west coast, where Challenge Salinas will take place," said Jort Vlam, Challenge Family CEO. "Pedro Vera Rivera and his team have a significant amount of experience delivering quality events in the region and we are very much looking forward to working with them and the Salinas community to bring world-class triathlon to this beautiful part of the world. We know triathletes will not only enjoy racing here but also exploring this rich and diverse country."
"Challenge Salinas is a world-class event that requires only the best in event organisation," said Challenge Salinas race director Pedro Vera Rivera. "We guarantee a safe and fair race and we are certain it will be a great experience that will quickly make it onto the bucket list of triathletes from throughout the Americas and further afield as we welcome them to the beautiful city of Salinas."
The Challenge Salinas 1.9km swim will be in a sheltered bay without waves or sea current promising some fast times. Heading out onto the 90km bike, athletes will go to the far end of the Santa Elena peninsular, an area protected by the Ministry of Environment and where the training schools of the three Armed Forces of Ecuador are also located. 40% of the course is next to the Pacific Ocean and 60% will be through the forest, crossing through Ancón, an area with more than 100 years of history having drilled the first oil well in the country and where the finest oil in the world is extracted. The half marathon will head through the lively city streets between the two boardwalks of Salinas.
Entries for Challenge Salinas  on 10 December 2023 are open now.